Angel of Water
It is the highest performing medical system of colon hydrotherapy on the world market at the present time and it was patented by FDA (Federal Drugs Administration-SUA); it was approved as class 1 in regard with the medical equipment used in colon cleansing.
Angel of Water is a therapy so non-invasive and secure, that can also be applied to children (before any potential surgery that requires colon cleansing), at a different intensity, though.
 How does Angel of Water colon hydrotherapy work?
Angel of Water eliminates toxins and stimulates the digestive system. In the process of colon cleansing water is inserted into colon and it slightly stimulates natural muscular contraction, consequently eliminating waste.
Infrafit has meticulous standards: disposable sterile devices for each session; water inserted into your body is filtered, sterilized, and it is alkaline; removed water is retained by means of a hygienic hermetically sealed system. You are in the best hands with us!
Each session lasts between 30 to 40 minutes. It all happens in a private, comfortable room.
Our experienced therapists know how to appreciate the delicacy of treatment and will offer assistance only upon request.
A small, thin, disposable tube (less than 1 cm in diameter) is gently inserted into the rectum and filtered water is easily pushed into the colon. This type of water hydrates the colon and stimulates the peristaltic action of the body, encouraging the colon to cleanse itself naturally.
Angel of Water system is completely innovative in terms of technology and design and is the first choice of hospitals worldwide.
Whether it is used before an endoscopic examination, radiological preoperative preliminary procedure, or detoxification, Angel of Water is the most secure, most efficient, and simplest solution in the world.
 What to expect from a colon hydrotherapy session?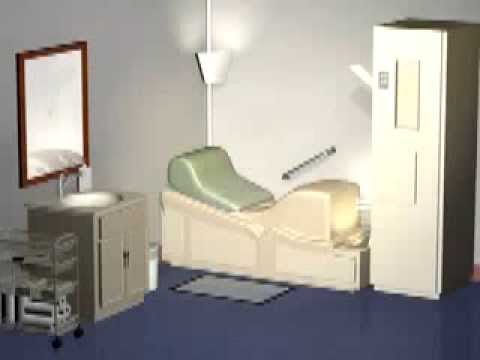 – Minuscule tube (less than 1 cm in diameter) is inserted in the rectum.
– Filtered and alkaline water is gently pushed into the colon.
– Peristaltic movements are stimulated, therefore the colon is cleansed naturally.
– The process is painless, noninvasive, and unassisted.
– The session lasts approximatively 30 to 40 minutes.
 The protocol of Angel of Water treatment
Generally, we recommend a series of seven treatments as part of detoxification protocol, which allows a complete cleansing of the whole intestine. This does not mean that a single session is worthless. Kindly consult one of the experts of the center for an accurate assessment.
Why is it so important to cleanse the colon?
We are all used to daily wash our face, hands, and body – that is the exterior of our body. It is equally important to wash the interior of our body.
Washing the outside of the body helps to preserve the beauty and attractiveness. Washing the interior of the body helps us stay healthy into old age, have more energy, optimal immunity, be protected from diseases, and radiate a certain inner light that a well-groomed body shows.
If our bodies became transparent and we could look inside, most of us would see 5 to 10 kg of feces on the intestine walls and/or 1 to 2 liters of brown mucous mass, seaweed like, where the parasites lodged. Growths looking like jellyfish or mushrooms would be seen on the walls of the colon. This is what polyps look like.
Colon toxicity is associated with: constipation, diarrhea, skin problems, wrinkles, irritability, inability to lose weight, insomnia, high blood pressure, weakening of the heart, headaches, mental disorders, arthritis, swollen abdomen, hemorrhoids, shortness of breath, bad breath (halitosis), low blood sugar, depression, fatigue, weakness, prostate issues, menstrual problems, hunger, gas, bad body odor, cellulitis (occurs due to storage of toxins from connective tissues), stiffness and joint pain, etc.
Photo 1. This is how a normal intestine of a person aged 35-40 years looks like, if never been (This is a real photo, made by colonoscopy.)
Photo 2: This is how a normal intestine of a person aged 35-40 years looks like following a complete DETOX program performed at Infrafit clinic. (This is a real photo, made by colonoscopy.)
Undergoing the Angel of Water therapy results in cleansing your body. Center specialists can assist you and customize your schedule according to your needs and health requirements.